1000 KILOMETRES OF NETWORKED FOOTPATHS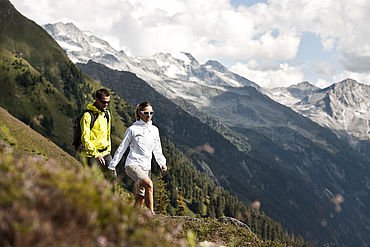 The Ziller valley lies between the Tuxer and Ziller Alps, each of which boasts numerous mountains over 3000 metres. The valley, stretching from 500m to 3,500m above sea level, has an abundant variety of vegetation. Hiking ranges from easy walks along the broad valley floor to wildly romantic hanging valleys or indeed strenuous treks to the highest peaks. This valley offers multitudinous hiking possibilities on its network of over 1000km of footpaths. The classic hike in the Ziller valley is the Berliner Höhenweg to the Berliner Hut. This is the only mountain hut in Europe which is a listed building.
PLEASURE ON THE ROAD AND ON THE TONGUE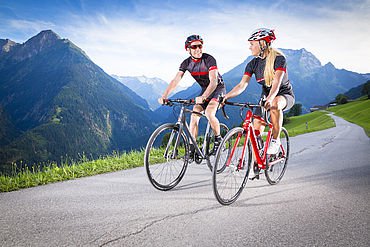 Pleasure cyclists and hikers can quickly put initial height gain behind them using one of the cable cars of the Ziller valley. If you have the Zillertal Activcard, you are on the right track. This ticket covers cable cars, trains and bus journeys, and offers reductions on many entrance fees. A mountain break in the Ziller valley is not, however, just about reaching the highest summit and ticking off altitude metres, it is also about finding the right place to stop. More than 150 huts, mountain restaurants and snack stations offer delicious refreshments made using regional products.
THE WORLD´S LARGEST SKI VALLEY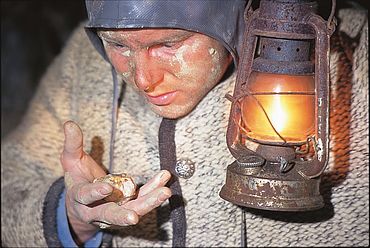 The largest valley for skiing scores highly with its fabulous quality pistes. The number of heavenly runs is the stuff of dreams and ranges from wide, gentle pistes to taxing routes which will challenge even the best skiers. A ski trip to the Ziller valley would not be the same, however, without its plethora of warm and convivial huts. Holidays are about recharging batteries, and the numerous wellness spas promise high quality and dynamic treatments, alongside relaxing massages.