TIROL AT ITS BEAUTIFUL BEST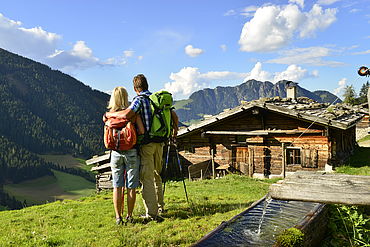 Sheer summits soar alongside gentle hills and sunny pastures in the Alpbach valley and lake-land region, offering every walker their dream hike. Babbling mountain streams tempt you to play, whilst the pleasant lakes invite you to jump in. The Alpbachtal Seenland card allows you free entry to the top attractions. Politicians and thinkers from over 100 nations meet annually in Alpbach at the Alpbach European Forum to discuss the major questions facing humanity, and you could listen in. Or you can visit Rattenberg, a town steeped in history with a centuries-old reputation for glass-making.
EXERCISE IS FUN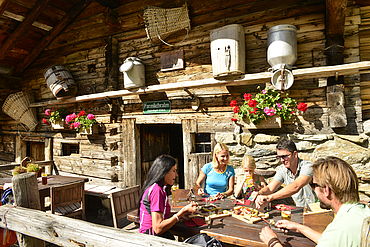 Shall I hike, or climb a mountain? Whatever you want to do, this region has the right landscape to suit you. 900 kms of well-marked footpaths and hiking trails lead you safely through the impressive mountain scenery. A particular highlight is the Eagle Walk which runs through Tirol. For those who wish to strike out at altitude, you can set off up the paths to the higher Alps, where you should treat yourself to a well-deserved Tirolean mountain snack. If you'd rather head straight for the highest peaks, you'll find challenges a-plenty in the Rofan Mountains – though you might want to take the cable car for a leisurely start.
FOUR MOUNTAINS: FOR EVERY ABILITY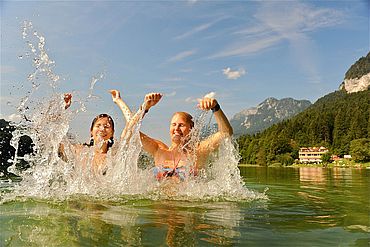 Skiing highlight Alpbachtal Wildschönau is, with its 109kms of pistes, one of the ten largest ski areas in Tirol. Alongside this fabulous treat, delightful and unique holiday villages are here to be discovered, from the most beautiful to the smallest village in the region. The ski area offers a huge variety of pistes, enabling beginners, families and experienced skiers to enjoy superb days on the mountains. 24 traditional huts invite you to enjoy the sun, taste their regional specialities and drink in the unimaginably beautiful mountain scenery – Tirolean hospitality is at its best only a hop, skip and jump from the pistes.
Tirolerhof ***
Familie Erharter
Kirchen, Oberau 275
A - 6311 Wildschönau-Oberau