AT THE HEART OF TIROLEAN NATURE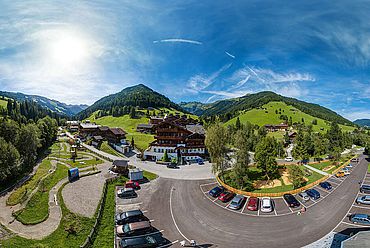 The hotel is nestled in amongst the most magnificent scenery and looks out onto an unrivalled view of the Alpbach valley. You will find everything you would expect of an international standard hotel. Our architecture is a careful balance, blending the old and the new with a modern twist which runs throughout the hotel, culminating in our wonderfully cosy Alpbach-style rooms. Our regular guests enjoy the relaxing sense of calm which pervades the hotel, to a background alpine symphony of the sounds of nature at 1000m above sea level.
YOU ARE WHAT YOU EAT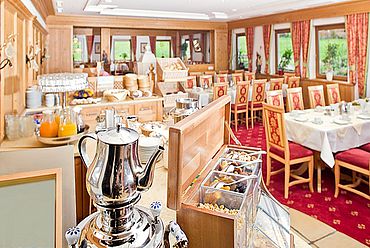 Regional specialities represent landmarks of a country, and they are a door to the soul of a region, telling you much about how welcoming they are to other cultures. Regional dishes embody the warm hospitality, the Tirolean love for life and the desire to offer real taste sensations. Markus Cia, our chef, creates dishes and culinary compositions paying great attention to detail. Wine buffs appreciate the individually selected wines which are specifically chosen to complement the culinary offerings and which reflect the variety of grapes in the region.
AT THE HEART OF THE ACTION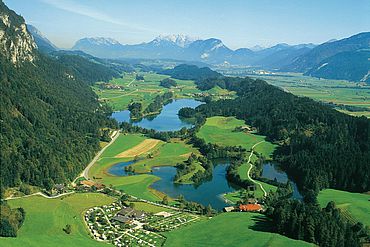 You might have a hard time choosing which hikes to go on or which mountains to climb as there are just so many on our doorstep! Your hosts, Markus und Jutta Cia, know the area like the back of their hands and are quick to establish what would suit their guests and make fabulous recommendations. In winter, the lifts and pistes are just by the door so you only need to clip in and you're ready to go. But perhaps you would like to go cross-country skiing, head out on a ski tour or discover the sledging run? Your activities all begin at our front door.
> Treat someone with a gift voucher
Highlights at a glance
Inneralpbach pistes and lifts right outside the front door
In Winter: Ski store and heated ski-boot room
In Summer: Parking for your bike
Reichhaltiges Familienangebot im Sommer und im Winter
145 km bestens präparierte Pisten für Sportler und Familien
The idyllic Berglsteinersee is an insider tip
900 km markierte Wander- und Spazierwege
Über 20 offizielle Mountainbiketouren und 5 Rennradtouren
Wiedersbergerhorn ****
Familie Cia
Alpbach 206
A - 6236 Alpbach