ARRANGE YOUR HOLIDAY WITH US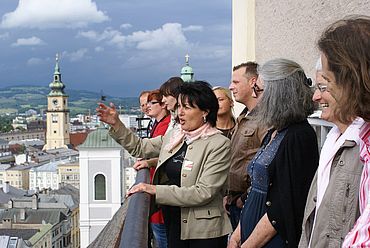 Are you a coach company wanting to offer your holiday makers a relaxing time in the most beautiful corners of Austria? Or are you a leader of a group or a club, or perhaps a boss looking to treat your members or staff to an unforgettable holiday? A group holiday is a fabulous way to build a strong sense of cohesion within a group and allows party members to experience their holiday to the full. If you take your group to some of the most scenic parts of Austria and stay at a Landhotel, you are all guaranteed a carefree holiday. Landhotels are friendly, family-run hotels which offer genuine traditional Austrian hospitality and hearty Austrian cuisine and who treat all guests as only they can. Our superior 3 to 4 star Landhotels in Austria represent high quality at great value – with countless benefits.
DEVELOPING RELATIONSHIPS
A coach trip with like-minded people who love the great outdoors is always a wonderful experience. Landhotels Austria specialise in group holidays alongside other areas of expertise, and they know just what is needed to ensure a relaxing holiday. They also know that fun should not be underestimated! A music and walking holiday might be just as popular as a pleasurable and sporty wine-tasting cycle tour. If you are a manager seeking the perfect location for a work outing, look no further. Work colleagues can get to know and value each other when involved in team-building exercises such as raft building – it can have a proven positive effect on morale at work. Club members could be treated to some creative time off, perhaps to try their hand at sculpting in the woodland workshop or making pots with clay. With such a plethora of leisure activities to choose from, you will find the right one for everyone. At Landhotels.at, the perfect group holiday hotel is only a click away.