THE JOGLLAND-WALDHEIMAT REGION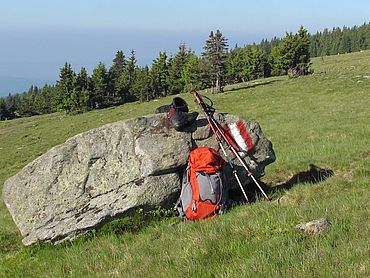 The Joglland-Waldheimat region is situated in gorgeous landscape with rolling hills and forests, and owes its label to Peter Rosegger and Maria Theresia who named it thus. Active holiday makers and sporty types will love the many walking paths and hiking trails; gourmets will appreciate the trout or sweet bread rolls with jam filling, and wellness lovers will enjoy the calm of the spa facilities. In the winter time there are numerous family friendly ski areas to discover. The cross-country ski trails offer expansive training possibilities and superb views.
CULTURE AND CUISINE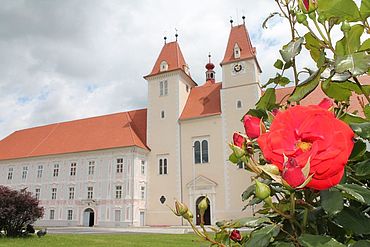 As a change from the variety of sporting activities on offer, there are also numerous interesting cultural attractions to discover. The Augustine Abbey Vorau, which is more than 850 years old; the experiential exhibition Kräftereich which teaches visitors about nature's powers or the Feistritztalbahn steam train to name but a few. Regional specialities and traditional cooking by the hosts of the region await as refreshment before or after, served of course with a good portion of warmth.
SUMMIT TOURS AND PLEASURE HIKES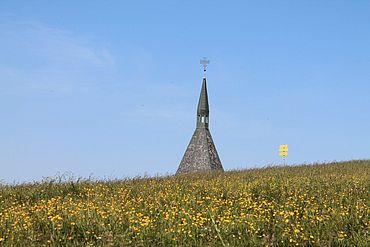 It's the unique landscape of the Joglland-Waldheimat region that makes it such a popular hiking destination. The gentle hills offer those who delight in heading out on their own two feet numerous footpaths for rambles, strolls and themed walks. The higher peaks quench the thirst of those wanting panoramic treks and longer walks. Some paths lead to particularly special summits and places such as the Teufelstein ('Devil's Stone'), the mystical cult site in the Fischbacher Alps. The summits Pretul, Hochwechsel or Stuhleck are not only accessible by foot; the scenic road allows everyone to enjoy the tremendous view.