Moorhof****
Familie Bauer
Dorfibm 2
A - 5131 Franking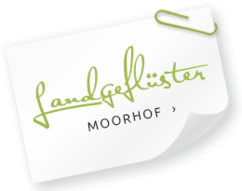 RELAXING AT LANDHOTEL MOORHOF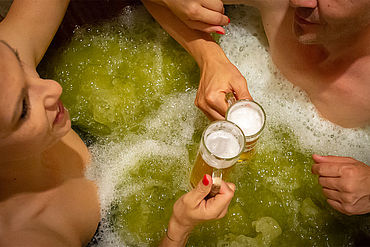 Recharge your batteries and make use of our exercise facilities in our spacious wellness area. Whether you are tempted by the steam room, our sauna world with specialist showers, the colour-light caldarium or if you swear by the Kneipp foot bath, your wellness experience awaits. We even offer a truly unforgettable wellness experience with hops and malt.

Our trademark baths, made from real beer barrels, add a significant extra to your holiday. Many have long wanted to bath in beer – or rather – in malt and hops. These ingredients soften your skin, making it more elastic and smooth, they stimulate your metabolism…
DELICIOUS MEALS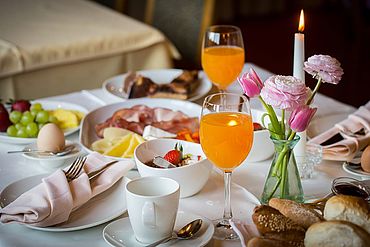 We offer half or full board, alongside an à-la-carte menu of great variety. Allow us to treat you to regional specialities, international cuisine or any of our host of delicious fish, meat or vegetarian dishes. You might be lucky enough to visit at a time when we are offering one of our themed buffets. During the day, you are always welcome to spend some time in the Innviertel room, reading a gripping book, playing a game or simply chatting with your friends over coffee and cake – this is a place to enjoy some peace and quiet.
YOUR GO-TO SPACE FOR SEMINARS IN INNVIERTEL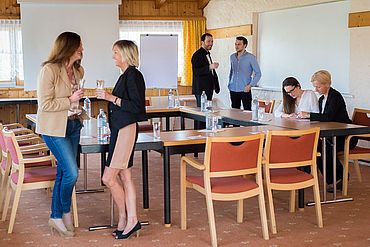 Organising seminars, conferences and meetings can be demanding for those in charge and for the hotels. We have plenty of experience and will support you with our flexible, functional seminar facilities and individual advice. An experienced member of the Bauer family will work alongside you every step of the way.
Highlights at a glance
Spacious wellness area with original beer-barrel baths
Idyllic location on Ibmer Moor
Culinary specialities of the Innviertel region
Relax in a beer bath
Meeting rooms fully equipped with modern technology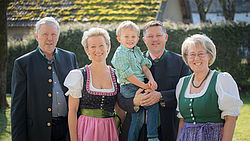 Q WARM AND SINCERE FAMILY BUSINESS
Eva & Bernhard Bauer
Our hote is truly a "family business". Whether you ar sampling Bernard´s cooking or that of Hedwig, whetever Eva Bauer (our guardian angel) is helping you to arrange your holiday or perhaps Karl Bauer is maintaining and nurturing the hotel, the family is always there for you and this is reflected in the atmosphere.
We only hear our true calling when all is quiet
OUPS