SWITCH OFF AND RELAX
This is a town where history was written, and its magic is felt by every visitor as they arrive here. Here is a place which allows you, and indeed encourages you, to relax, switch off, and recharge your batteries. The Eurotherm thermal baths are one of the best known spa complexes in Austria. The imperial history of the town is present in every step you take. The age-old healing methods at the thermal baths have been consistently developed over centuries; it's time to dive in.
CULTURE, MUSIC AND SPORT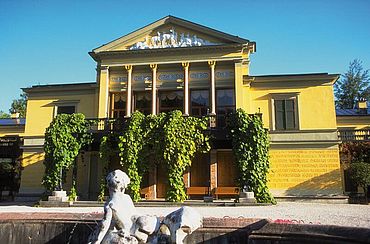 Not only a place to relax and recuperate, Bad Ischl also offers countless cultural, musical and sporting opportunities. The Kaiservilla, once the imperial summer residence of Emperor Franz and his infamous wife Sissi, the Bad Ischl museum and the Lehar Villa are all integral stops on a sightseeing tour of the town. Melodies written by the most famous operetta composers are still brought to life in Bad Ischl. The Salzkammergut Salon Quartet enchants visitors and locals with solo singers from November to April.
A RICH CALENDAR OF EVENTS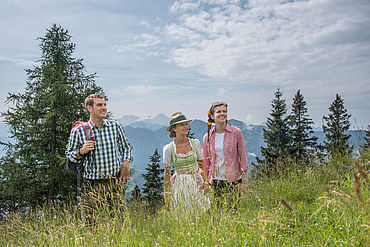 To ensure a fabulous holiday atmosphere, Bad Ischl also has an unusually varied calendar of events. Locals take pride and pleasure in tradition and conviviality, and will heartily invite guests to the area to do the same. Those who wish to be active are spoilt for choice, with everything from curling, snow-shoe hiking, cross-country skiing, ski tours on the Katrin mountain in the winter, to hiking and cycling around the beautiful countryside in the summer. Bad Ischl is a year-round holiday destination to suit everyone.