SALZWELTEN SALT MINES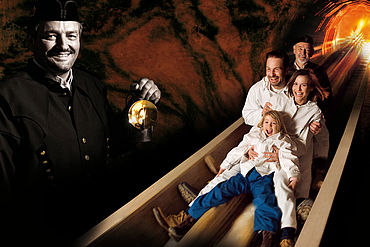 Pay a visit to the oldest mine in the world open to visitors and slide into over 2,500 years of the history of salt, the 'white gold' of previous centuries. Salzwelten - Hallstatt - Hallein - Altaussee. You can follow in the footsteps of the Celts who were already digging for salt in these mountains in 400 BC. You will discover the secret world of the mountain men who carved this maze of shafts through the rock.
GUGLHOF DISTILLERY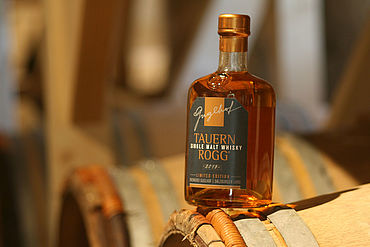 Visit the oldest distillery in the Salzburg area. Guglhof in Hallein has been run by the family for many generations, so there is little they do not know about distilling unique schnapps, Vir-Gin, fruit liqueurs and bitters. As if proof were required, countless awards attest to the quality of the products whose notoriety reach far beyond Austrian borders.
SPIESSALM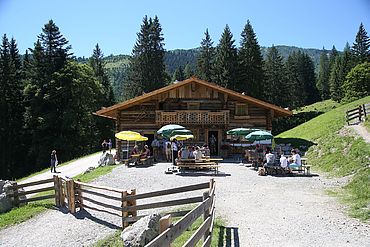 After a stroll through the Lammertal virgin forest where the largest trees in mid Europe grow, you can take a well-earned break at one of the huts. The Spiessalm for example will serve you a hearty alpine ploughman's with views of the Tennengebirge and Stuhlgebirge mountains as the perfect backdrop. At the Käsealm you will always be able to savour freshly prepared delicacies made from local produce, as well as cheeses made at their own organic dairy.