Salzburger Dolomitenhof
Familie Bergschober
Steuer 13
A - 5524 Annaberg
RELAXING AT THE LANDHOTEL SALZBURGER DOLOMITENHOF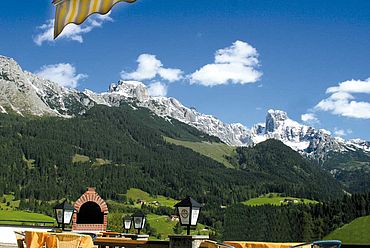 Warm yourself in the sunshine in summer, or in our small, boutique wellness area in winter. The large lawn with its café terrace invites you to sunbathe, while you can cool off in our 8x4 metre swimming pool with a view of the Bischofsmütze. Entry to the nearby Lungötz forest pool is free for guests of the Salzburger Dolomitenhof.
DINING IN THE CULINARY REGION OF LAMMERTAL IN SALZBURG LAND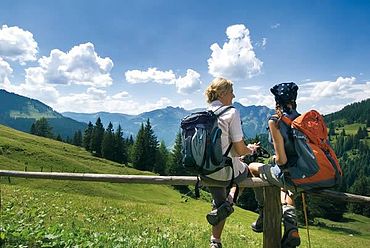 Josef Bergschober from the Salzburger Dolomitenhof will spoil you with regional specialities. The wholesome breakfast buffet will give you energy and enthusiasm for a wonderful day ahead. Guests selecting half board will be treated to a three course evening meal of choice – from traditional dishes to regional specialities. On our sunny terrace you can enjoy culinary delights along with the invigorating fresh air and the impressive view of the incomparable Salzburger mountain panorama.
HIKING HOTEL IN THE SALZBURGER DOLOMITES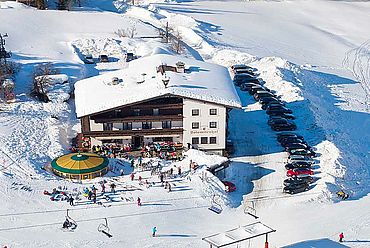 Get out of bed and get into the monuntains! The Salzburger Dolomites are more or less right at your feet, and the Bischofsmütze calls you from afar…Together with our owner and guide Georg Bergschober, you can discover the breathtaking mountain landscape between the Salzburger Dolomites and the Tennengebirge, directly on the 'Dachsteinrunde' and the 'Salzburger Almentour', only 4 km from Annaberg in the district of Astauwinkel. For families with young children, there is a trail suitable for buggies leading from Astauwinkel into town (approx. 3 km) and a mythical legend trail with fun stations to entertain our younger guests.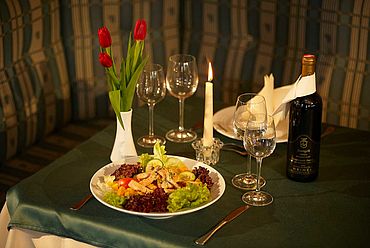 Highlights at a glance
Underground shooting range
Directly on the ski piste
Swimming pool with a view of the Bischofsmütze
Guided hike included
Generous rooms with spectacular views
Take advantage of the SalzburgerLand Card
Nature in the midst of the Salzburger Dolomites
720 kilometres of well marked trails
Welcoming hotel at the foot of the Bischofsmütze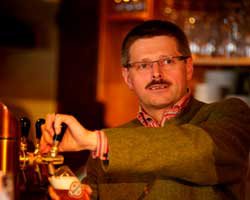 HIKE, SKI AND ENJOY THE GREAT OUTDOORS IN SALZBURG MOUNTAINS
Georg Bergschober
Our hotel deserves its name: the Salzburger Dolomites tower in front of us, reaching up to the sky. We are surrounded by wonderful hiking terrain, and in winter you are right on the ski piste. Unexpected extra: in the cellar of your hotel you´ll find an underground shooting range.
The sun always shines in th heart of a hiker!