MILD & WILD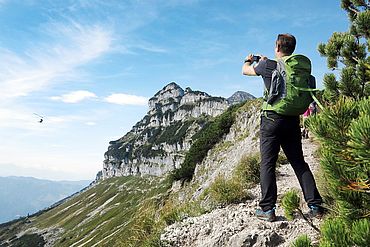 The Mostviertel is a wildly tempting region in lower Austria; a flourishing sanctuary between the Danube and the Ötscher rivers. The delightful contrast between the mild fertile northern areas and the wildly romantic alpine mountains of the south ensure your days are full of variety and excitement. The soaring rocks, the deep canyons and the babbling streams characterise the fabulous mountain park areas between Ötscher and Hochkar. This was the home of the 'black counts' as the blacksmith lords were first known. Nowadays, museums and themed trails tell the history of those times.
MOSTVIERTEL PEAR CIDER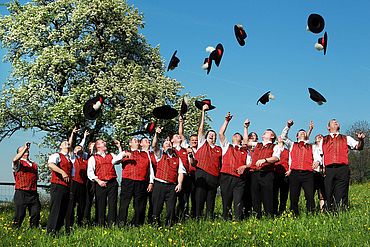 The gently rolling hills around the Danube are home to the 'cider kings' and schnapps brewers. The temperate climate along the 200km long 'cider route' allows the farmers to cultivate pear trees, from which pear cider ('perry'), fruit juice and schnapps are produced with astounding variety. Pear ciders are unique in Europe, as almost everywhere else advocates apple cider. The fabulously varied pear ciders from the Mostviertel will amaze you when you taste them; they vary from mild to bubbly and fresh, to edgy and strong on the palette. At the Gafringwirt, one of the 20 cider kings of the region will be best placed to advise you on the regional delicacies and from here you will be able to discover the true breadth of the cultural landscape around you.
MOSTVIERTEL: THE "CRADLE" OF AUSTRIA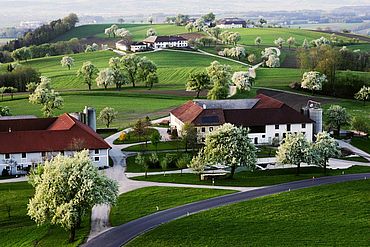 From finds dating from the stone age (approx. 5000 BC), we know that the Mostviertel region has been inhabited for millennia. Around the time of Jesus' birth, the Romans lived in the area. They left their mark, as it was the Romans who first taught the locals the art of grafting fruit trees and viticulture. The Mostviertel is also the 'cradle' of modern Austria as it is here that Emperor Otto III presented the Bishop of Freising with 1000 hectares of land in the neighbouring area of Neuhofen/Ybbs. In the certificate of land ownership, the name 'Ostarrichi' appears for the first time, which over the centuries became 'Österreich', the German name for Austria.
Gafringwirt***s
Familie Hochholzer
Mittergafring 4
A - 3324 Euratsfeld