WILD WHITE WATER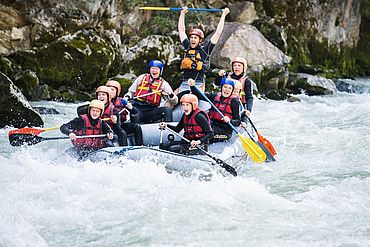 Water, at its most untamed and pure, can be experienced in the Saalach valley in all its forms and with all your senses. Sportspeople ably guide their kayaks over some of the most challenging rapids in the world while a little further upstream families are enjoying an exciting canoe trip before reaching the Vorderkaser gorge where they leap into the crystal clear river. The water also comes as welcome refreshment to hikers when they stumble upon one of the many natural springs.
RIDE ON THE MOUNTAINSIDE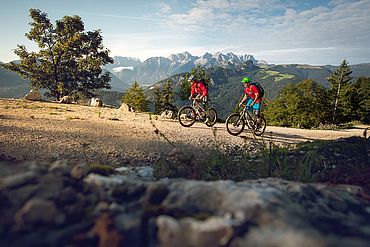 Mountain-bikers love the extensive network of trails in and around the Saalach valley. Every cyclist will find their dream route, whether pleasure cyclist, e-mountain biker or ambitious road biker. But your legs will thank you when you stop off for some regional delicacies to put energy back into those calves. Our tip: Cycle from dawn till dusk but gather strength at an alpine hut along the way.
DREAMLIKE PISTES FOR THE WHOLE FAMILY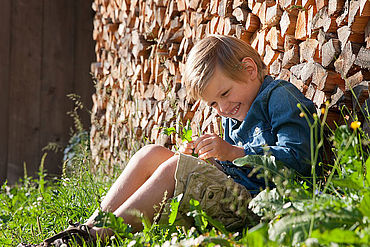 Winter sports enthusiasts will love the immaculately prepared pistes in the Salzburger Saalach valley, not to mention the first class powder. The Almenwelt Lofer has 10 uplifts and 46 kms of pistes and it is for good reason that this area has gathered numerous awards and stamps of quality over the past years for being family friendly. A true insider tip is the family ski area at Heutal in Unken.